AR Analysis of pure of ammonia water
Shandong Everlast AC Chemical Co.,Ltd. located in the country's top 100 industrial town of Metallurgical source of the town of Ye source of industrial park, east of the rule of the source reservoir, west of Weijiu Road, south of AAAA-level scenic area Longwan tourist area.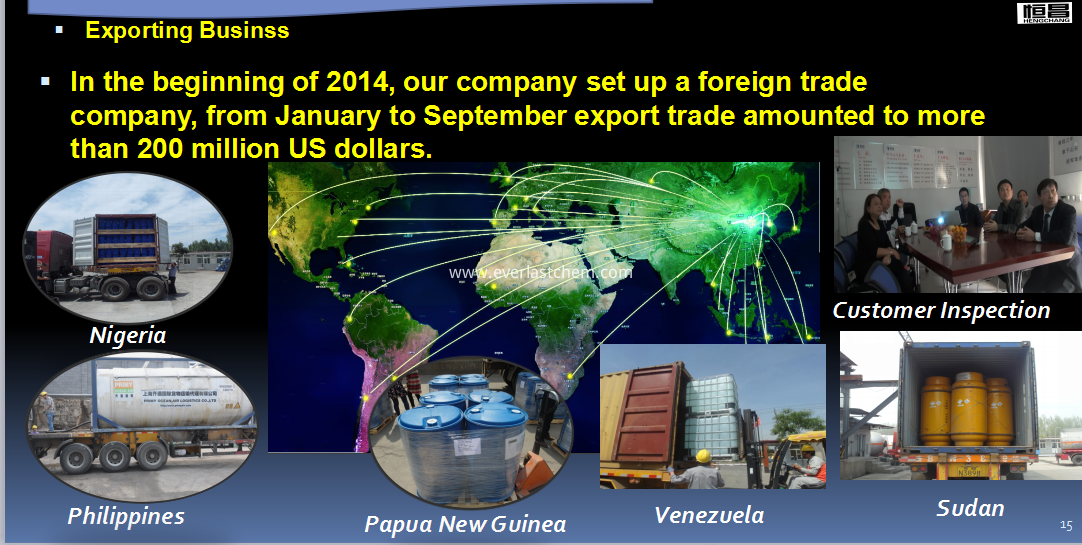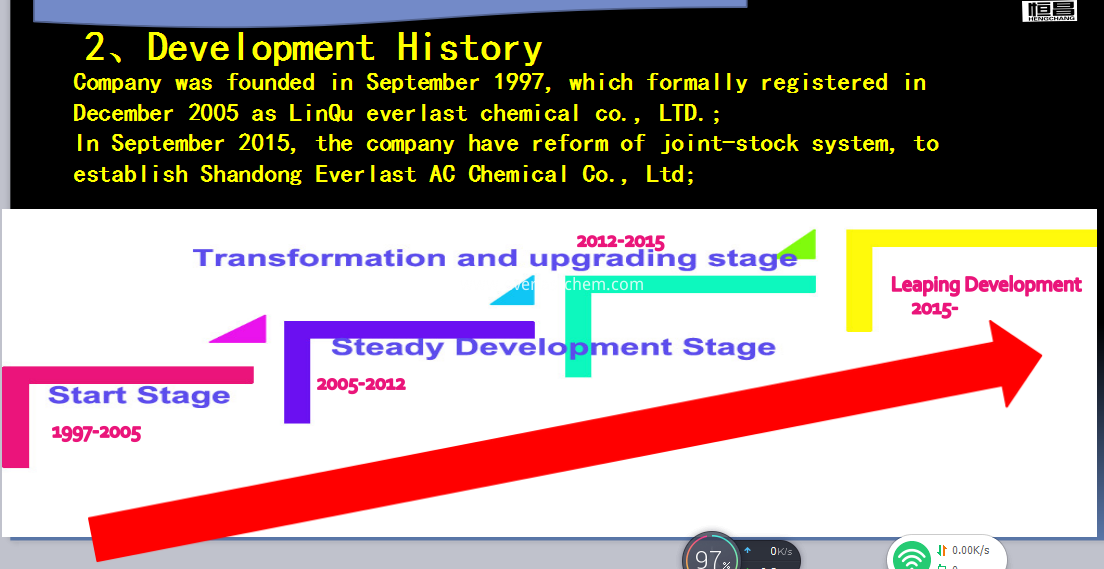 Ammonia also called ammoniacal liquor, ammonia liquor or ammonia water is produced by dissolving Ammonia Gas in water. Its proper chemical name is Ammonium Hydroxide. This product use by Latex Industry,textile, painting, leather, chemicals, cleaning, fertilizer,printing and dyeing and cosmetic ,water treatment,Desulfurization and denitrification,and power and steel plant for waste treatment.
We can producing industrial grade ammonia water and AR pure ammmonia .
| | |
| --- | --- |
| Appearance | colorless transparent liquid |
| Main Content(NH3)Conntent | 5%-30% |
| Chloride(Cl-) | ≤0.5ppm |
| Sulphate(SO42-) | ≤1ppm |
| Iron Contet | ≤25ppm |
| Ca- Mg- | ≤1ppm |
Contact information;
vivian@grooupworkwin.com
Skype:zhangyuanyuan1351
Wechat:yuanyuan20140707